FKF elections loom as delegates approve Electoral Board and Code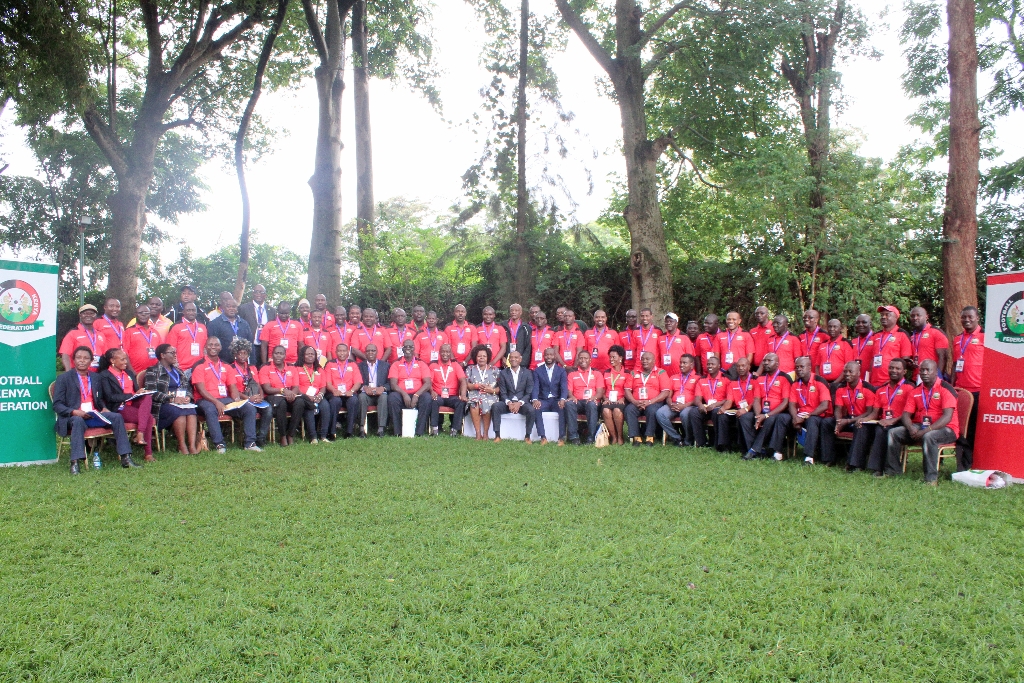 Football Kenya Federation delegates after the Special General Meeting that passed a new electoral code and board / PHOTO COURTESY
NAIROBI January 28, 2020: The stage has been set for the Football Kenya Federation repeat elections after delegates at the FKF Special General Meeting today ratified the revised 2019/2020 Electoral Code and adopted a newly composed Electoral Board.
The meeting, which was a culmination of a two day consultative meetings of FKF delegates saw 80 delegates in attendance, among them representatives from the 48 FKF Branches as well as Kenyan Premier League, National Super League, Division One League, and representative of the FKF Women Premier League.
Members present voted to pass the Board, comprised of Kentice Tikolo, Patrick Mathew Onyango, journalist Ali Hassan Kauleni, Alfred Ndinya, and Samuel Karanja.
The delegates also voted to adopt the amended Electoral Code, which will now be in force for the upcoming elections after the process of public participation was concluded in early January and proposals forwarded to the FKF General Secretary.
Speaking, FKF president Nick Mwendwa said that the new code had been extensively deliberated upon inviting anyone willing to offer their candidature to submit their nomination forms. "I am ready for the elections and anyone who qualifies to vie for any position is free to offer themselves for leadership. This has been a process that we did with a keen eye to details, " He said.
Mwendwa, who travels tomorrow, Wednesday 29th January to the FIFA headquarters in Zurich alongside the Ministry of Sports top brass well as the chairman of the Sports disputes tribunal John Ohaga, who nullified the FKF elections last October said that despite the huddles that have been en route the election, the federation wishes to conclude the process by late march this year noting that the new electoral board will be inaugurated on Monday, in the coming week.
According to the new code, clubs eligibility to vote will be base on activity of the said club in the leagues. Clubs have to have participated in leagues for three consecutive years and are currently actively involved in leagues.
---
---